This page is designed to provide my students with individualized learning resources via the internet. Here my students have 24-hour access to a variety of exercises, lessons, and SOL practice questions with immediate feedback. The special topics section below allows my students to download digital lessons on selected topics that I'm frequently asked to cover. These lessons also help my students to prepare in advance of a tutoring session. Preparation is a key factor for successful learning and improving academic performance.

My Students -- ( Click on your subject for on-line study resources )

---
Subeer Lizzie Ben Will Joey
Calculus SAT Statistics Precalculus ACT/SAT
Woojung K. Evan Frank Jack Matt
Geometry Algebra 2 Biology Spanish AP English / Math

Frances Alex Grace Michael Diego
Pre-Algebra Chemistry Physics Trigonmetry College Math
_______________________________________________________________________________________________

_______________________________________________________________________________________________

Find a Textbook Here: McGraw-Hill - Glencoe
Find a Textbook Here: McDougal Little
Find a Textbook Here: Holt, Rinehart & Winston
Find a Textbook Here: Prentice Hall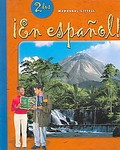 SOL PRACTICE
Calculus Resources for Students
Special Topics -- Select the topic of your interest, click on it to automatically download a digital lesson. You will need to have microsoft PowerPoint to view the lessons. Also write to me to request a special toipic that you would like me to cover.

Topic: Polynomial and Rational Functions

1. Graphing Rational Functions
Students often find graphing rational functions to be especially challenging. This digital lesson takes a step-by-stop approach to explaining the basic graph of a rational function. Please let me know if you have any questions.

Topic: Trigonometry

2. Right Triangle Trigonometry This digital lesson covers everything you need to know about right triangles.

Topic: Systems of Equations and Inequalities

3. Solving Two-Variable Systems of Linear Equations Here is a great review of some of the techniques for solving two linear equations. For example, how do you solve 3x + 4y = 10, and x + 2y = 4. Ask me to show you an even easier technique after you master the ones in this lesson.


---

My students come from a variety of different backgrounds and from all over the United States and the World (see list of counties below). They range in age from 8 to 60 years young.

SCHOOLS & COLLEGES
(Here is a partial listing of the schools and college's that my students currently attend.)

College's

Strayer University
University of London--International Programs
New York University

Georgetown University
Howard University
The George Washington University
George Mason University
Northern Virginia Community College

High School's (Grades: 9-12)
Edison High School
The GW School
The New School

Saint Agnes School

Oakton High School
Reston High School: AP

South Lakes High School: IB

Herndon High School

Paul VI

Fairfax High School

Bishop O'Connel

Lee High School
South County High School
Forest Park High School

Lake Braddock High School
Robinson SecondaryŚHigh
Thomas Jefferson High School for Science and Technology
West Springfield High School
Word of God Christian Academy


Middle School's (Grades: 7-8)

Irving
Robinson SecondaryŚMiddle
Lake Braddock SecondaryŚMiddle
ICS
SIA

Oakwood School

Elementary School's (Grades: K-5, 6 & 8)

Orange Hunt
Westminster School
Keene Mill
Columbia
ICS

Countries

Afghanistan
Columbia
Costa Rica
Ecuador
Egypt

Eritrea
Ethiopia
France
Ghana
India
Iran
Israel
Jordan
Korea
Lebanon
Mexico

New Zealand

Pakistan
Palestine
Peru
Saudi Arabia
Somolia

United States of America
Vietnam